Hypatia. The True Story
2021
Silvia Ronchey
Walter de Gruyter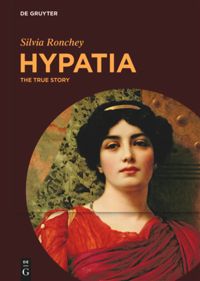 This study reconstructs Hypatia's existential and intellectual life and her modern Nachleben through a reception-oriented and interdisciplinary approach. Unlike previous publications on thesubject, Hypatia explores all available ancient and medieval sources as well as the history of the reception of the figure of Hypatia in later history, literature, and arts in order to illuminate the ideological transformations/deformations of her story throughout the centuries and recover "the true story". The intentionally provocative title relates to the contemporary historiographical notion of "false" or "fake history", as does the overall conceptual and methodological treatment. Through this reception-oriented approach, this study suggests a new reading of the ancient sources that demonstrates the intrinsically political nature of the murder of Hypatia, caused by the phtonos (violent envy) of the Christian bishop Cyril of Alexandria.
Altro su questo volume:
Audio e video (1)
2022 | Byzantium & Friends | Who was Hypatia of Alexandria and what does she stand for? with Silvia Ronchey

A conversation with Silvia Ronchey (University of Roma Tre) about the famous philosopher Hypatia of Alexandria, who was murdered in the early fifth century by goons working for Cyril, the bishop of the city. Who was she? What traditions gave her a position of social prominence? To what degree may she be considered a feminist icon? The conversation is based on Silvia's book Hypatia: The True Story, issued now in English translation (de Gruyter 2021).
Stampa (2)